Bend Cooling Systems


Serving The Community Of Bend & Central Oregon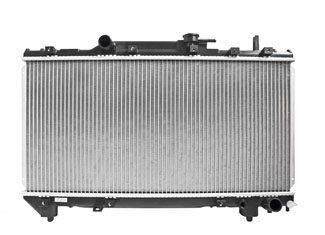 Repairing and maintaining cooling systems is just one of our specialties in Bend, Oregon. The cooling system is an important part of your engine. The cooling system can keep your engine in tip-top shape by maintaining the proper temperature in your engine and radiator.
Our specialized technicians can keep your cooling system in good condition by checking the coolant level in the reservoir tanks, checking hoses and belts, and providing flush-and-fill radiator and transmission services. As part of the radiator service, we drain the old, rusty fluid and replace it with clean coolant.
Some of the Cooling System Items We Check Are:
Belts
Water Pumps
Heater Cores
Hoses
Radiators
Thermostats
Transmission Coolers
Electric Fans
Fan Clutches
We can handle any type of cooling system repair. We will quickly diagnose any radiator, thermostat, water pump, or other cooling-system-related problem. If you are having any difficulties with your cooling system or are unsure of the problem and where it may be coming from, call us today. We are here to get you back on the road safely!
Dodge - Toyota - Honda - Nissan - Chevy - Subaru - Jeep - Ford
Saturn - GMC - Kia - Isuzu - Buick - Cadillac- Hyundai