Bend Oregon Auto Repair
Serving The Community Of Bend & Central Oregon Since 1981

Your #1 Source for Auto Service, Repair & Parts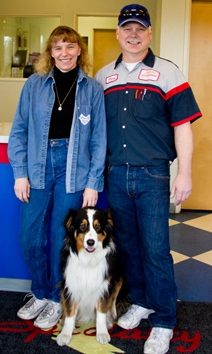 Since 1981, vehicle owners in Bend and Central Oregon have trusted Specialty Automotive Service & Repair with their auto repair needs. As a locally owned and operated auto repair shop in Bend, Oregon, our mechanics take pride in delivering the highest quality services, from complex full service auto repairs on all makes and models, to simple auto services like an oil change or tire rotation.
Dusty and Melony Baker are committed owners of Specialty Automotive Service & Repair making it a place where customers can feel good about taking their automobiles for years to come. Core values include integrity, honesty, respect, trust, communication, and extraordinary service. They care about the community and wish to build long lasting relationships with customers, employees, vendors and our environment while having fun doing it.
Specialty Automotive Service & Repair is one of the largest, dependable and trustworthy auto repair in Bend, Oregon. Locally owned and operated since 1981, Specialty Automotive understands that trust is the most important criteria when choosing a repair shop. Thanks to that trust our client base has grown steadily over time thanks to loyal customers and referrals.
Specialty Automotive Service & Repair recommends only the services your automobile needs. We let our customers know exactly what's going on with their engine, tires, brakes, or whatever problem they're experiencing or looking to correct.
Experience matters. On average, our technicians have over 20 years of experience, with backgrounds in both foreign and domestic automotive service. Contact Specialty Automotive for all of your auto repair and service need
Dodge - Toyota - Honda - Nissan - Chevy - Subaru - Jeep - Ford
Saturn - GMC - Kia - Isuzu - Buick - Cadillac- Hyundai